Johnson Controls Digital Transformation: Digital Twins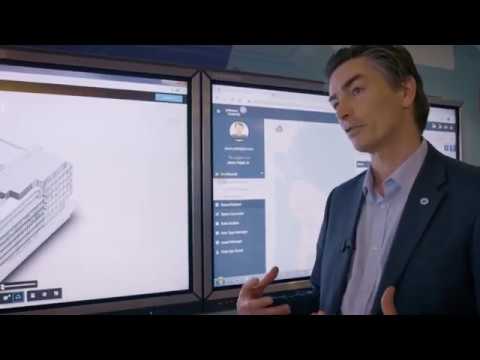 At Johnson Controls, we combine advanced technologies to visualize data and understand building systems, empowering our customers to achieve digital transformation objectives throughout the building lifecycle. A digital twin helps manage the lifecycle of our customers' buildings.
Johnson Controls Digital Solutions creates smarter buildings by implementing artificial intelligence, machine learning, and other emerging technologies. We're changing how our customers understand and interact with their buildings, physically and digitally.
We work with customers every day to understand their challenges and goals. Then, we employ transformational thinking to co-innovate ways to solve them. We use data from the customer's own environment—building systems and external sources—to uncover insights that solve challenges and most importantly, help our customers achieve their business missions.